EMR Enabled Medical Billing Services
Seasoned Clinicians' Choice
The reach of EMRs has been extending beyond its traditional domain; the new-age physicians.  A recent study has brought to light that more and more of the seasoned clinicians have taken an affinity to EMRs and have come to understand and agree on its many benefits.  Their enthusiasm stems from the clinical and operational efficiency that some of their younger colleagues were able to achieve with these systems installed in their clinics.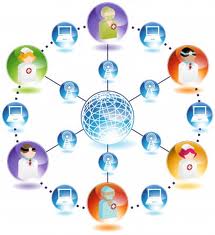 Revenue Cycle Streamlining 
An important functional area that EMRs have come to have a great impact on is the Revenue Cycle Management Cycle.  The inbuilt Practice Manager Software in many of the modern EMRs has resulted in the outdated billing practices, prevalent in many clinicians, coming under the scanner.   The electronic conversion of the medical billing processes in these clinics have resulted in much-improved collection rates from the insurance companies.  The extensive reporting and analyzing capabilities of the software have enabled scrutiny of the claims submission process and helped in plugging deficiencies.  Other areas where there was scope for improvements were immediately acted upon to achieve efficiencies hardly imaginable in the brick-and-mortar setup of paper claims.
Outsourcing EMR-Enabled Medical Billing
The tech savvy physician, who is familiar with various new-age devices and their applications might not have a difficulty in adopting to these EMRs.  With some effort he or she might even be able bring on his rolls people who can manage the various EMR-related tasks, including electronic medical billing.  But more often than not outsourcing EMR implementation and support tasks have proven to be far more beneficial to the bottom line of the clinic.  Thus EMR-enabled medical billing companies have been the preferential choice of the many insightful clinics who have wanted to experience the positive outcomes of EMR implementation without having to bother with the nuances of the actual procedure or its operation.
isource, an EMR-Enabled Medical Billing Service
isource has extensive experience in handling medical billing via the EMR route for more than 300 clients throughout the country.    We have consultative expertise in the implementation of emr applications and medical billing experience of working with 30 different EMRs.You can reach us at 1-888-571-9069 or email steve@medicaltranscriptionsservice.com.