Increasing Revenues Through Medical Billing Thoroughness
It is somewhat of a common argument in medical billing circles these days thatpatients satisfied with the medical billing office after discharge are more likely to refer the clinic and the particular doctor to others, thus increasing word-of-mouth recommendations, which is a very important source for clinics (especially the new ones) to increase their customer base. With Medicare cuts to physician payments more likely to see the light of the day now than ever, and the increased rate of denials in vogue from other major private players due to obscure reasons, it makes sense that clinics try to mitigate the effects of the above by spreading their reach.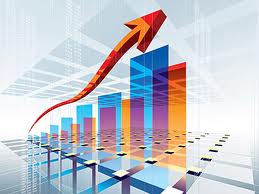 The historic Endoscopy Center of Southern Nevada case and the subsequent insurance fraud fallout marked a watershed in how the increasingly aware and increasingly frustrated American public viewed the whole exercise of interactions with a clinic's medical billing office. In a finding which resulted in adding insult to injury, it was found out that the clinic had reported fraudulent anesthesia times to payers in order to secure larger payouts for the clinic. This invariably resulted in increased patient balances, which although would have been borne solemnly by patients then, caused an uproar when brought to light after the original "dirty syringes" scandal.
Since affordability of a treatment is instrumental to a patient's overall clinical outcome, many patients tend to view favorable billing outcomes, in the form of low patient balance and lower denials, as more desirable rather than the actual medical eventuality of the treatment or surgery undergone. Thus the holistic experience of the patient with the medical establishment including that with the medical billing office is a more accurate indicator of a patient's overall satisfaction. Such a patient is the one likely to advocate the usefulness of availing the services of the clinic to kith & kin, friends and acquaintances resulting in the burgeoning of a clinic's patient base, tantamount to perhaps the clinic's very survival in a hardened medical fiscal environment.
Thus all key areas in revenue cycle management including patient access department, coding, charge entry, claims, and denial management should be fine-tuned to yield maximum benefits to both clinics and patients alike.