iSource, Raising Cain in EMR Support Services
Ever since the announcement of federal stimulus for usage of EMRs in February 2009,  HITECH incentives have become part and parcel of the medical transcription service  industry.   The fact is, not all physicians and practices had taken it seriously to begin with; but with 2011 being the year in which the first designated payments will be made; the topic has held center stage in many a discussion between a client and a vendor; wherein the latter has offered the former its medical transcription services.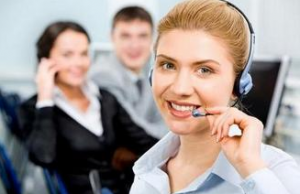 Physicians and hospital administrators who now feel that they might have missed the bandwagon for the earliest payouts possible are now ardently looking into companies who may act as a consultant in their choosing an appropriate EMR besides getting the medical transcription done.  This is further complicated by the fact that the said practice has to demonstrate meaningful EMR usage for a year before payments are made.  When a major portion of physicians still live in a time warp where their familiarity with EMR's extends only so far as to having seen the term in some medical journal (and thus need to be taken through a cost versus benefit analysis for EMR usage); getting them to demonstrate meaningful usage becomes a headache for the respective hospital administrators, who are aware that a failure on this front would entail Medicare and Medicaid payout cuts.
An easy way out in such situations is for them to approach a transcription provider who would double up as an EMR consultant besides providing support in basic transcription.  And it is on such companies that the administrators have been pinning their hopes to get their practice to demonstrate meaningful usage before the deadline.
An EMR support company which has been raising Cain of some sort is iSource Inc. based out of California.  It has lent its ears to many a practice or physicians who had come seeking to it for support with respect to either choosing an EMR, which would render meaningful usage possible or try to make their already chosen EMR usage meaningful.
iSource has thoroughly understood the mantra of meaningful EMR usage ever since the existence of the term; and knows that interoperability and precise and concise availability of medical data at the point of care are two of the very important criteria that the federal government looks into when assessing meaningful usage.  And it has been guiding its clients precisely along this road, which would finally yield them the manna of HITECH incentives.
iSource can be reached at 877-272-1572 .