Why Apple's HealthKit is the accurate answer to mHealth challenges!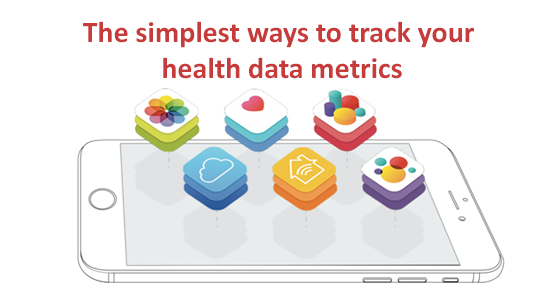 The launch of iOS 8 Apple HealthKit has come as a huge relief, for patients and physicians alike! The failure of Google's health PHR and the complex features of Microsoft Health Vault gave rise to challenges in making an App that meets healthcare needs in a simple way. And Apple's HealthKit is the perfect answer.
The new HealthKit enables data sharing in a way like never before, by allowing any health app or device to report in a common stats database. This points to a single screen where you can monitor regular metrics like eat, sleep, workouts and even glucose levels.
All in a single dashboard!

The

four tabs Day, Week, Month, Year, of the Dashboard allows the user a quick view of his health and fitness data

on a daily, monthly or yearly basis.
In the

search window the options All, Body Measurements, Fitness, Me, Nutrition, Results, Sleep, Vitals, helps you know what type of health data is being managed by the app.

You can tap on any of the option from the list to check the individual signs you need.
Complete control over sharing of a health data to each health and fitness app. Example in the calories section options like Show All Data, Add data Point, Share Data, and Show on Dashboard etc.
An

Emergency Card accessible from Lock screen, under the Medical ID screen options like Medical Conditions, Medical Note, Allergies and Reaction, Medications and Emergency Contact, helps you create an emergency card.
Absolutely patient friendly!
Dr. JOSEPH KVEDAR, MD and Director, Center for Connected Health says the biggest challenge is to make patients listen to what they need to do to improve their healthcare.  Dr Joe reveals the trouble they had to face in a blood pressure monitoring study, and in getting patients to participate in the program recommended by their doctor.
In an initiative to make access of health data simple and under a single dashboard from any third party app, Apple has partnered with Mayo Clinic and Epic systems.
Here is how it works!
An iPhone health app like MyNetDiary notifies the HealthKit that it has a new score and the HealthKit scores the food score on the phone database.

If the Doctor on Demand has been enabled by the patient to know about his score. HealthKit alarms Doctor on Demand to know there's a new score.

The Doctor on demand on the phone then transfers the score to the providers EHR which helps medical staff to use it as a part of patients' care. 
The health apps in IOS 8 gives users full control over data sharing, this means the consumer knows which and what data to share or stop. It is by far the smartest health kit in town!