Home > Cardiology Reports Transcription
Are you sloppy pasting cardiology reports?
Whoever thought that the simple act of copy pasting could arise so much debate and controversy! Physicians are facing the brunt for copy forwarding patient data without verifying its accuracy or relevance. To make matters worse it is evident that physician copy pasted data is more often than not inaccurate.
But who has the patience to enter accurate information into each template and field? The expertise to sift through medical data and know exactly what is relevant?
Well, you already have the answer!
MedicalTranscriptionsService offers medical practices cardiology documentation services. We fill in exact details for every report. Our expert documentation support will help your practice to stay in compliance with federal mandates such as Meaningful Use that require flawless medical documentation.
Now, you don't have to stay back in the evening to complete tedious documentation tasks. Or, hire additional staff to maintain records. We can also customize your EMR templates to better align them with your practice's workflow.
A partial list of the documentation and reporting support we offer: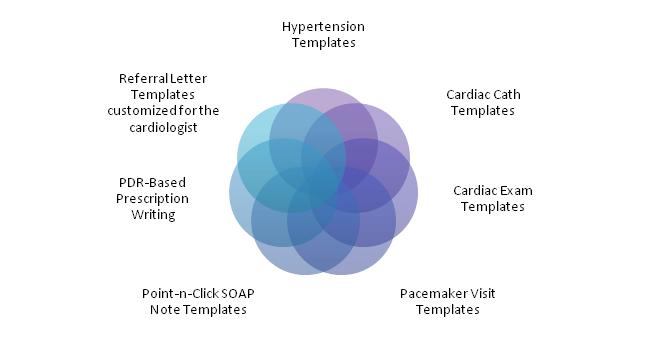 We are just a call away!
We offer cardiologists a 24/7 toll free number to help them record and transmit dictations easily. Our phone in dictation services can make transcribing and documenting a breeze. Our key assignments and voice prompts are user friendly. Now all that cardiologists have to do is call our number and dictate.
The EMR transcription experts!
Our promise of a more streamlined medical documentation is not just another empty promise because we have extensive experience in working with EMR/EHR systems. We understand the template style and data inputting options of all major EMR/EHRs.
Our technical support team will set up a secure HIPAA compliant VPN connection with your practice's server. Or, we can access your system directly through the edit level provided to us. Either which way you can be assured of secure, quick and practice specific medical transcription and documentation support.