MEDICAL TRANSCRIPTION OUTSOURCING BENEFITS USA :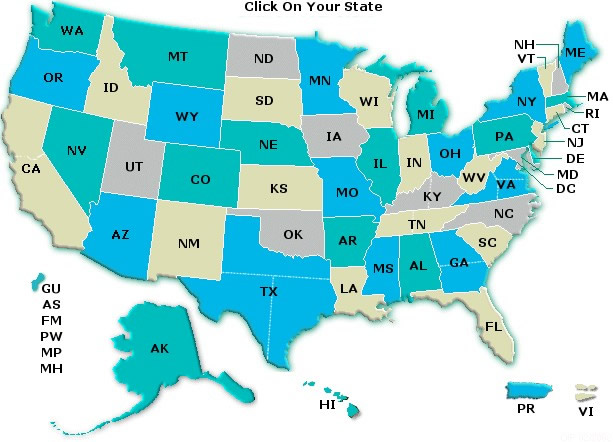 Unmatched cost benefits that can save 40% to 50% on costs
With the economy in the US showing 'no' signs of recovery and with the 'fourth' largest bank going bust, companies which earlier had said an emphatic 'no' to outsourcing, will have to rethink.
High Capital Costs
The burgeoning 'operational' costs a company based in the US incurs for basic back office functions such as payroll processing, accounting, distribution and other important functions adds to the high capital cost of a product or service rendered by companies there.
A new 'strategy'
A new mind-set is the need of the hour; entrepreneurs need to harness new technologies, outsource assembly lines across the globe to offset the high labor costs  at home, this trend adopted by some of the companies a couple of years ago has turned the corners for them, ever since they started moving some of their tasks to overseas companies based in India, operational cost were reduced by one third.
Internet the 'messiah'
The vast avenues of communication made possible by Internet has made it possible for enormous levels of information that is exchanged, unlike the pre-Internet days where communication was possible only through a telephone, a fax or a personal face-to-face meeting, now entire board room meetings can be held on the Internet regardless of the physical presence of members.
Cost 'benefits' of outsourcing
When a company based in the US ships a $14 to $15 an hour transcription job assignment to India where a transcriber is paid just $1 an hour, consider the cost benefits the company will receive, in comparison to the in-house service maintained by the company.
How will 'US' benefit from outsourcing
US companies will be able to enjoy reduced costs, and the large profits that will result can be re-invested in new ventures or expanding the existing ones, thus the outsourced new contractors can in fact create new markets for American products, and displaced US workers will have the opportunity to find newer jobs in vibrant new enterprises. The US companies will have the advantage of developing newer products with better features and thus antiquated products or services can be handled by the 'contracted' offshore companies.
Advantage of a different time zone of an 'offshore' company :
The operations of a US based company will never come to a stand-still, even after the staff has left for the day, the off-shore company based in India will take over and complete your unfinished task, thus projects get a round-the-clock attention, giving the companies an effective lead in completing projects with a quick turn-around-time. Client is therefore assured of an 'on time' delivery of his project, and in the bargain the company will have the benefit of maintaining the customer retention ratio.
Why choose 'transcriptionstar.com' as your vendor
As a transcription company we have the process expertise and an effective track record of experience and knowledge, we also are very flexible in adapting to newer technologies and since our operations are India based, where employ wages are one fifth of the their counterpart's in US, an effective price advantage can raise profit margins of US companies to new heights.
Avert 'Costs' from sneaking up and corrode 'Savings':
medicaltranscriptionsservice.com can effectively ensure that companies outsourcing transcription requirements to us can save 40% to 50% on costs, whether it is for applications for Business Transcriptions, Media Transcriptions, Legal Transcriptions or Medical Transcriptions, we are the 'source'  that you can 'outsource' and avert costs from sneaking up and corrode savings.
Advantage outsourcing from India:
With a vast reservoir of English speaking university graduates and a vibrant democracy, India can virtually 'clone' the operations of US companies at one fifth of the cost, and still maintain the standards of quality required by clients in the US, remember it is time to act now than wait, 'outsourcing' is the solution.

"A Stitch in Time saves nine"
We have listed the differences between the in-house and outsourcing cost effects for the following states:
Medical transcription outsourcing benefits Arkansas
Medical transcription outsourcing benefits California
Medical transcription outsourcing benefits Colorado
Medical transcription outsourcing benefits Connecticut
Medical transcription outsourcing benefits Delaware
Medical transcription outsourcing benefits Georgia
Medical transcription outsourcing benefits Hawaii
Medical transcription outsourcing benefits Idaho
Medical transcription cost analysis table Illinois
Medical transcription outsourcing benefits Indiana
Medical transcription outsourcing benefits Iowa
Outsourcing cost comparison reports Texas
Outsourcing cost analysis Florida
Medical transcription Inhouse vs Outsourcing cost Washington
Outsourcing cost benefits New York
Cost saving comparison New jersey
Outsourcing medical transcription price estimates Louisiana
Cost comparison and other benefits Pennsylvania
Outsourcing cost estimation report Michigan
Medical transcription outsourcing benefits New Mexico
Outsourcing benefits North Carolina
Inhouse Vs Outsourcing cost difference Massachusetts
cost comparison Inhouse VS Outsource Medical transcription Ohio
Medicla transcription cost difference Inhouse and Outsource Oklahoma